Kelio™ Pulse IPL Laser Hair Removal Handset - 50% OFF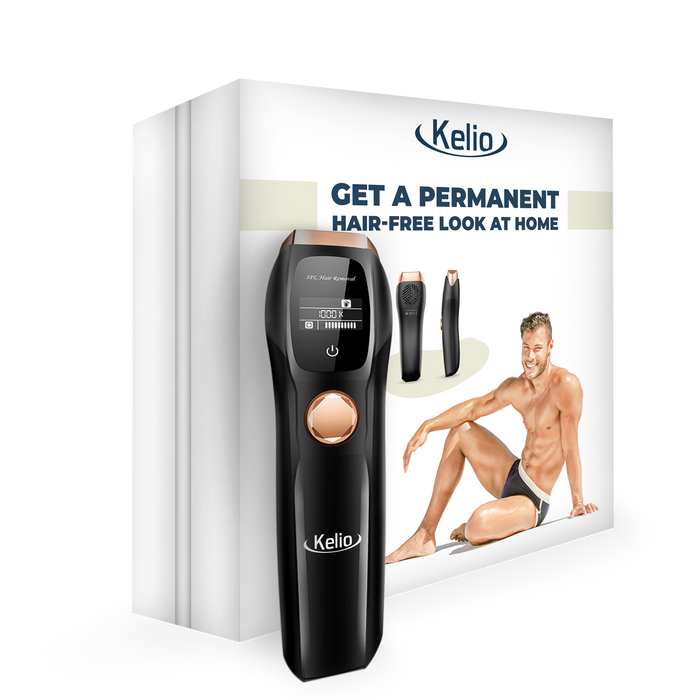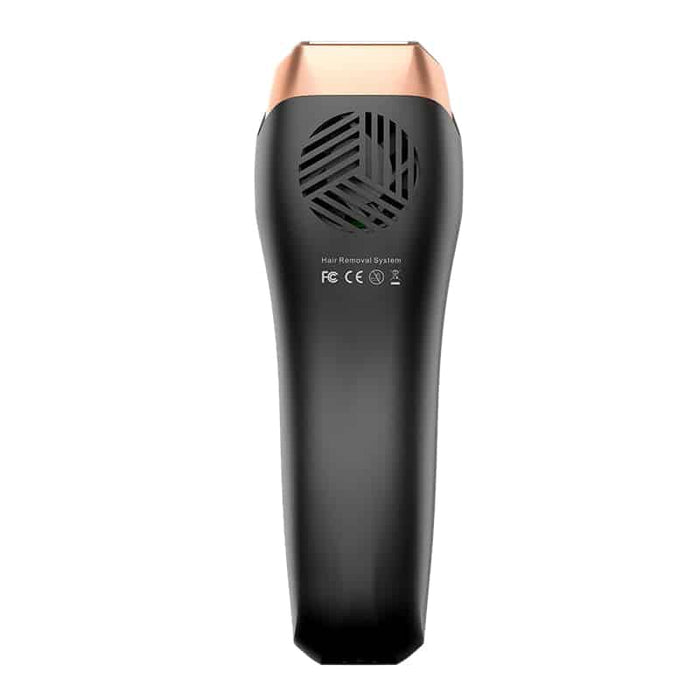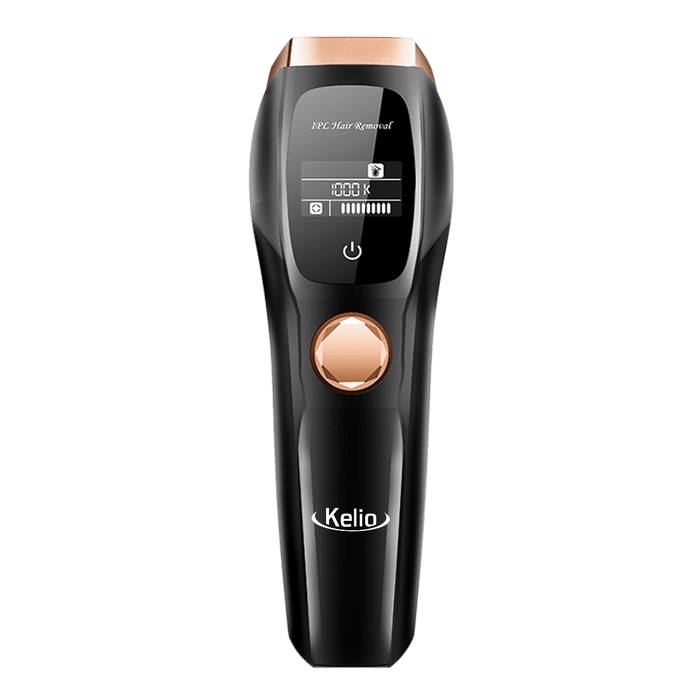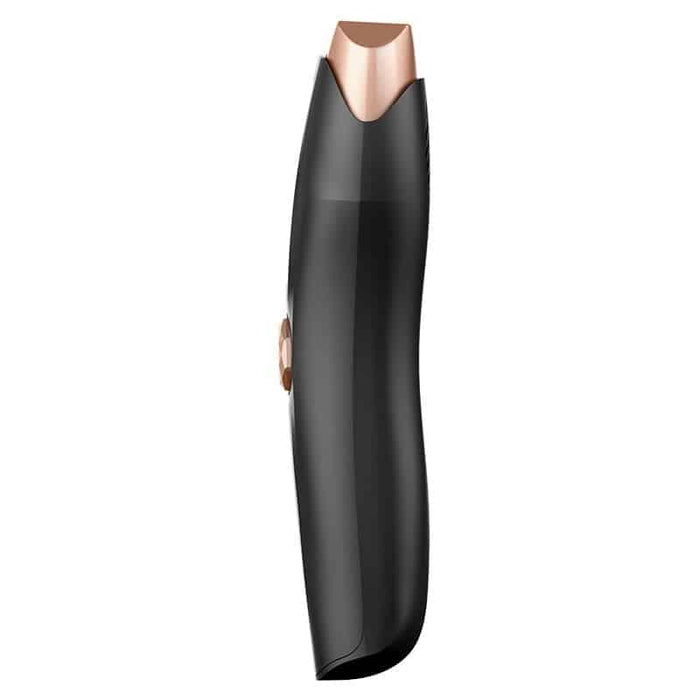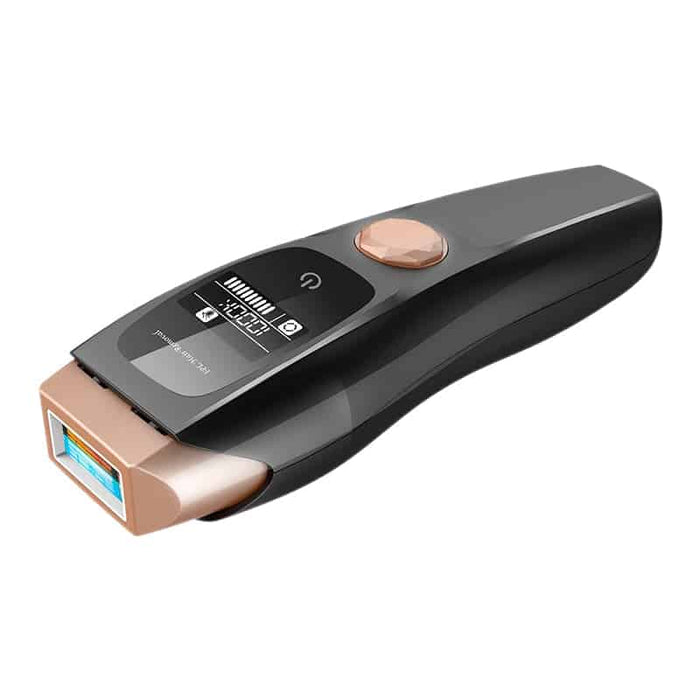 ALMOST SOLD OUT | 120 DAYS MONEY-BACK GUARANTEE | FREE FAST SHIPPING

You're right! Men are a lot more attractive with hair-free bodies. Studies have shown that women find men with little or no body hair more attractive.
Those studies say nothing new – as men, we come to this conclusion on our own.


Besides being more attractive and more hygienic, being hairless makes us less prone to smelling bad when we sweat.


Shaving, waxing, plucking – does this ever end?

As men, we don't like staying in the shower for long periods, flipping upside-down, and making sure we didn't leave a spot unshaved. Nor do we like getting waxed – sorry, I mean getting tortured.


But we do it anyway! That fantastic smooth look is worth it.


So you do what you have to do, you get out of the shower, you take ONE breath, and the hairs grow back to be even thicker and uglier than before.


Men deserve an at-home device that works

Recent revelations have shown that 83% of men trim or remove all their body hair. However, most IPL devices were made specifically for women and aren't powerful enough to stop male hair regrowth.

Meet Kelio™ Pulse, the newest and most improved at-home IPL laser hair removal handset on the market! With 10 energy levels to have precise salon-like treatment right from your own home. We've upgraded EVERYTHING based on our years-long studies of men's types of skins, and we came up with the solution specifically tailored for all men's skin types, and especially for those stubborn coarse and thick hairs. 
Works on any body part -Yes, even down there. Kelio™ Pulse has been designed to adapt with every inch of a man's body to yield the best results. All you have to do is choose your next hair-free body part, and Kelio™ will take care of the rest.
Completely pain-free - Start on low, and work your way up until you find the right setting for you. We know you've been wishing for this; now is the time you finally get painless, and most importantly, an effective hair removal experience.
A one-time investment that will pay for itself, no hidden costs or replacements - According to our research and countless interviews, men are wasting tons of money on their shaving equipment, and the worst part is, most are not even aware of the scary amount of money they've been throwing out of the window. But we get it. You had no other choice… but not anymore! Today you have the choice to pay once and never have to worry about hair removal costs ever again. So, it's up to you. How empty do you want your wallet to be?
Extra Safety - Kelio™ Pulse's technology is not only backed by 15 years of science but has also been used by dermatologists and medical practitioners for decades. According to various studies, we carefully chose the exact wavelengths that are not only safe but are also the most effective for hair removal.
Note: Kelio™ Pulse only emits wavelengths above 500nm and automatically blocks any harmful ultraviolet radiation below that range.
Both fast and effective - We designed Kelio's RALT bulbs to reload twice as fast as other devices so that you cut the treatment time in half. Besides, we chose the right Energy doses to offer the best hair-free skin you could wish for. Stop wasting time and energy on shaving, and you already know that the more you do it, the greater the risks of razor bumps, itchiness, redness, and cuts! And add to that the short-lasting results—a real pain in the ass. Get your optimal long-term results today with Kelio™ Pulse.
Try It Before You Decide With Our 120-Days-100% Money Back Guarantee.
UPDATE-August 3, 2021: Due to high visit volume, our stock availability and prices may vary. We apologize for any inconvenience. Our team is doing everything they can to replenish stock.