Kelio™ Hair Growth Inhibitor - Buy Two Get One for Free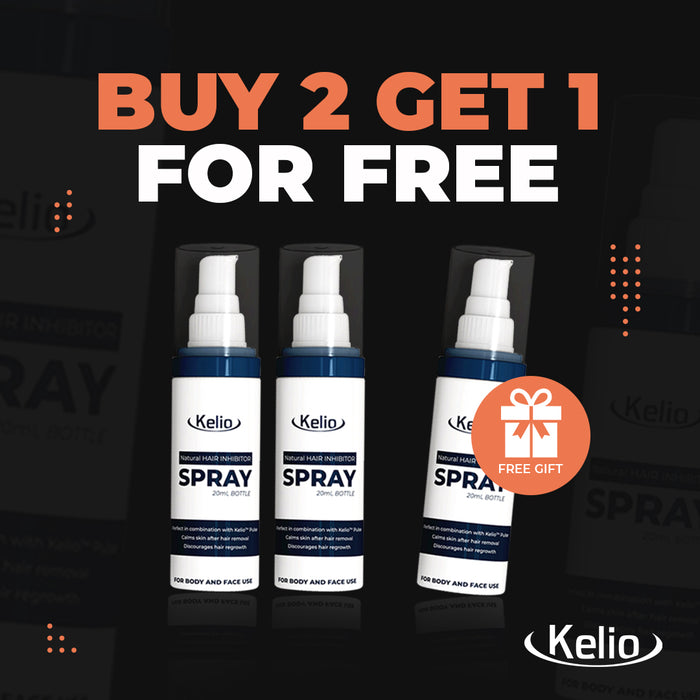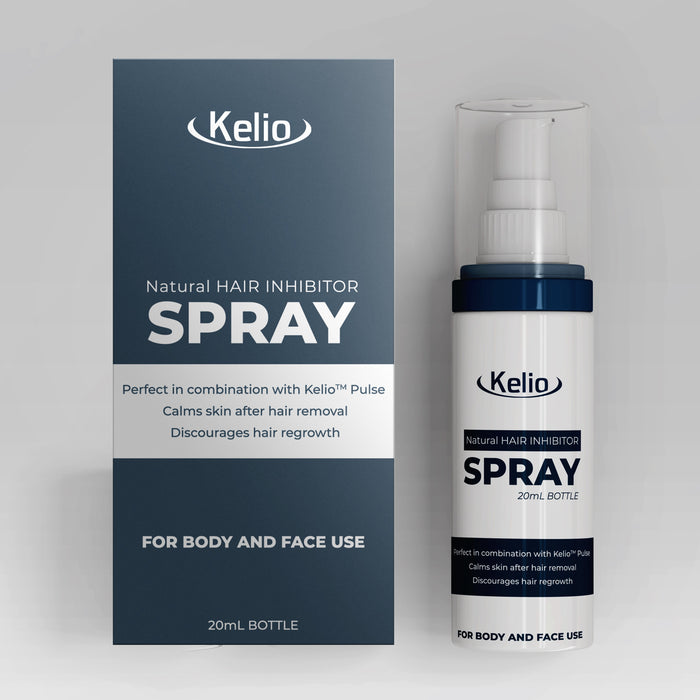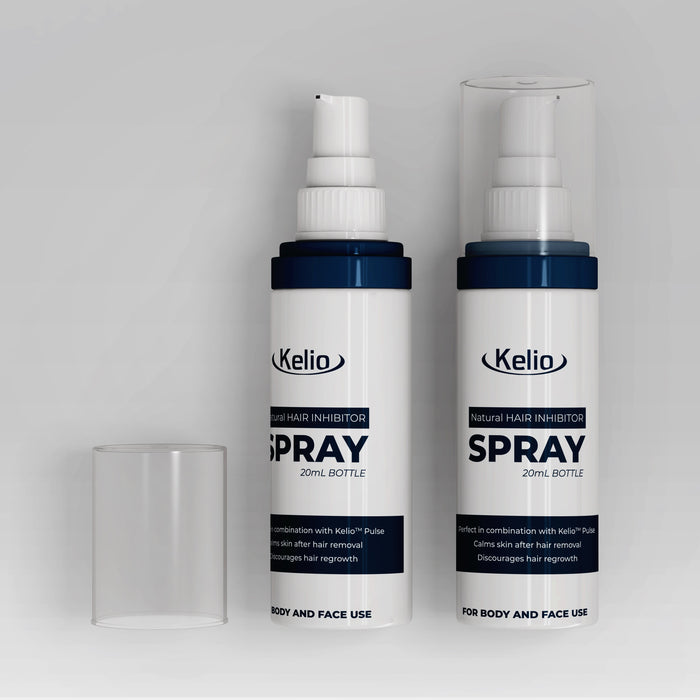 Kelio™ Hair Growth Inhibitor is a spray used on its own or in conjunction with Kelio™ Pulse handset to speed up results and offer faster permanent hair loss. After hair removal, the hair follicle is rendered empty so the product can penetrate for faster results. The purified plant extracts naturally remove the nutrients from the hair follicle, slowing and inhibiting regrowth. Made from all-natural plant-derived extracts and containing natural moisturizers and preservatives, it is safe to use anywhere.
How Does it  Work?
Kelio™ Hair Growth Inhibitor is a clear, odorless topical solution that is made of all-natural ingredients. It contains a blend of purified plant and citrus extracts with natural moisturizers and antibacterial agents.

In effect, Kelio™ Hair Growth Inhibitor mimics the process of male pattern baldness, in that it reduces the concentration of nutrients inside the follicle required for hair growth and forms a barrier between the sides of the follicle and the hair. This leads to follicular miniaturization, where the hair shaft width is progressively decreased until the hair becomes softer, lighter in color, and eventually resembles "peach fuzz". 

It's also site-specific, meaning, that you only stop the hair from growing in the areas where you directly apply it. For example, using it on your legs will not affect the hair growth on your head.
Key Ingredients: Aqua, Hamamelis Virginiana Extract, Alchemilla Vulgaris Extract, Allantoin, PEG-40 Hydrogenated Castor Oil, Phenoxyethanol & Ethylhexylglycerin.